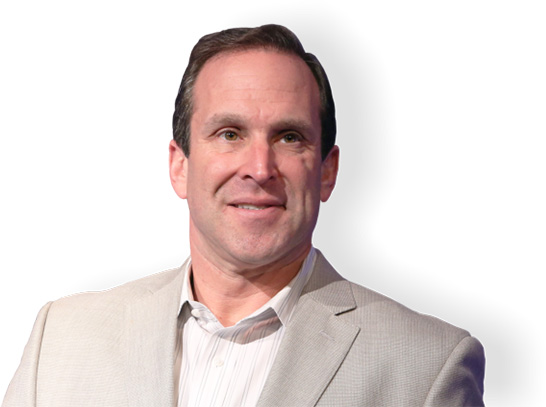 Peter Montoya
A seasoned Financial Services industry veteran with nearly 15 years of experience, since launching his own marketing firm in 1997, Peter has...
Delivered thousands of presentations to Financial Professionals across the country.
Developed more than 5,000 custom marketing plans.
Authored three best-selling books.
Logged over 1 million miles with United Airlines.
Peter travels more than 120 days each year to meet with his clients, their Broker/Dealers, conduct seminars and deliver presentations. He is passionate about the success of his clients, and continually seeks to provide new ways for them to increase their business.
It was Peter who saw the need for, and began development of, the MarketingLibrary and MarketingPro systems. It began with the idea that Financial Professionals should have ready access to high-impact, compliance-reviewed marketing materials. What started out as an idea has grown into a highly praised and utilized marketing system, which now includes compliance interaction, direct mail capabilities, full-color prospecting pieces, social media, and more.
Along with his team of seasoned copywriters, designers, developers, consultants, and client service specialists – Peter continues to develop new technologies and ideas to help Financial Professionals save time, improve client satisfaction, and increase their bottom lines.
Book Peter to Speak
Who is Peter Montoya? One of the industry's most sought-after speakers, bestselling author of The Brand Called You, and the mastermind behind MarketingPro, Inc.
The Financial Services industry is unique, with its own specific pitfalls and challenges. Only an expert in the industry can provide the specialized tools, ideas, and information that will truly give Financial Professionals what they need to succeed.
Peter Montoya is quite possibly the most versatile speaker in the industry and can provide high-impact presentations in as little as 45 minutes, or easily fill two full days with valuable content.
Contact us to learn more about Peter's current presentation topics, or we can custom develop a presentation specifically for your needs on topics such as:
Specialization
Marketing Channel Development
Prospecting
Client Service
Branding Tools
Company Names and Slogans
Marketing Systems
Marketing Timetables
Personal Brochures
Budgeting
Peter's speaking fees are exceptionally reasonable. Contact us today to reserve your date, or for more information on booking Peter to speak to your group: