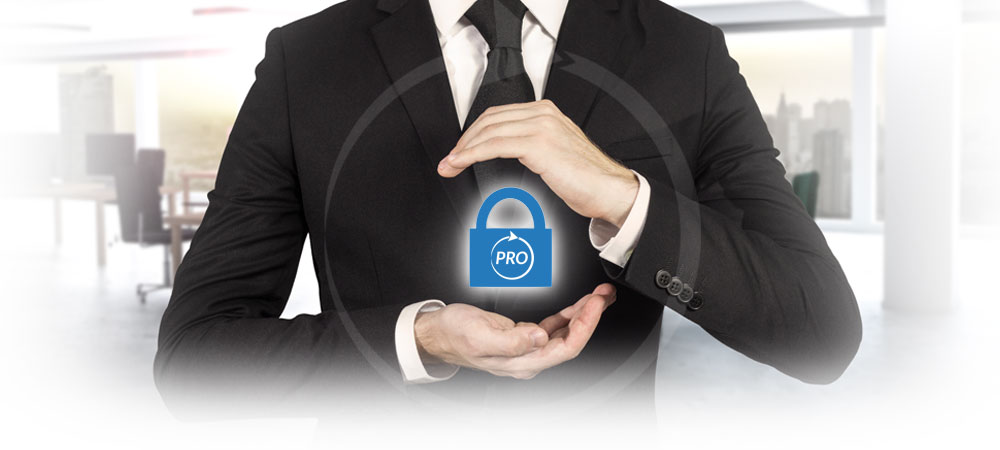 A Safe and Compliant Environment
MarketingPro, Inc. employs electronic storage media on WORM (electronic records stored in non-rewriteable, non-erasable format) Media, and can provide representation that the storage medium meeting specified conditions of rule 17a-4.
All electronic records arranged to permit the immediate retrieval of any record that may be requested.
Retention Period: Each Broker/Dealer may determine the period of their record retention. All records (logs and messages) may be retained for 1 year, 3 years, 5 years, 6 years, or indefinitely.
Both the MarketingLibrary system and MarketingPro system provide the marketing resources that Representatives want with the Compliance review capabilities that Broker/Dealers need.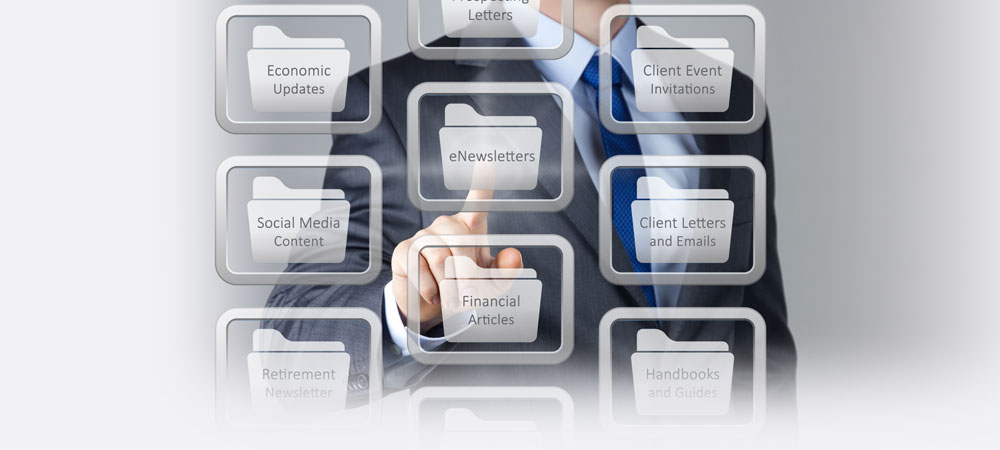 Marketing and Communication Library
(with Compliance Review)
An extensive online library of pre-written marketing messages that integrates seamlessly with compliance offices for faster review and approval. Thousands of marketing messages are available for download, including client letters, economic updates, monthly newsletters, financial articles, social media posts, invitations, and more – all written by seasoned financial copywriters. More messages are added weekly, or even daily, as driven by critical national financial news and events.
Online Advertising Review System
Interacting seamlessly with the systems, Compliance Officers are given instant access to one-click review requests as well as the ability to change, decline, or approve content quickly – with documentation, instructions, and restrictions. The system(s) may also be privately branded with your company identity.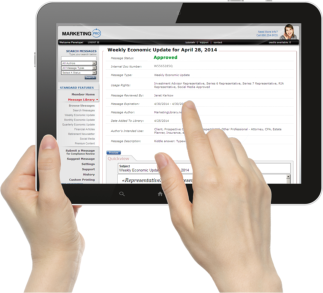 Virtual Office Audit
Minimize the need for costly, time-consuming, in-person compliance audits by "virtually" reviewing all the communication for any given Representative including: Email communication, direct mail communication, newsletters, and more. Review Representatives' client communication activity from any internet-connected computer in the world.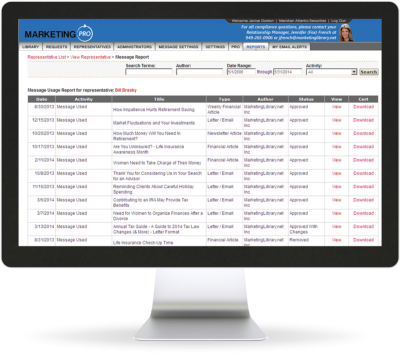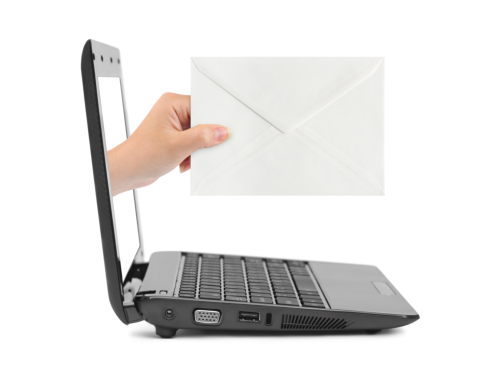 Direct Mail Delivery with Compliance Review and Surveillance
Our flagship MarketingPro system is like a virtual post office with built-in compliance surveillance. Representatives may automatically send direct mail with ease. Compliance-approved letters, newsletters, postcards, and greeting cards can be sent directly from the system. With just a click of the mouse, printing, addressing, stuffing, sealing, sorting, stamping, and mailing is done for them at our own, in-house printing and mailing facility. All correspondence is reviewed using our "keyword tracker" feature, which scans for prohibited language.

Electronic Record Keeping and Retention Consistent with rules 17a-3, 17a-4
Our progressive archiving and compliance solutions meet the stringent recordkeeping requirements of the financial services industry, including: SEC Rule 240 (17a-3, 17a-4), SEC Rule 204-2, FINRA Rule 3010, FINRA Rule 3110, FINRA Notice to Members 98-11, FINRA Notice to Members 03-33.